FIRST ON FOX: A Democratic New York City councilman plans to testify Monday that Manhattan District Attorney Alvin Bragg has contributed to the "lawlessness" on city streets in a field hearing held by the House Judiciary Committee.
New York City Councilman Robert Holden, who has represented New York City's 30th district since 2018, told Fox News Digital he is a Democrat but also a life-long New Yorker who has had his "issues" with Bragg since he took over as DA in 2022. Holden told Fox News Digital the crime wave in New York City is on the rise "because of Bragg."
"When Bragg came in, he issued that ridiculous edict that he was not going to prosecute smaller crimes," Holden said. "What do we have in New York City? We have lawlessness on the streets.
"I have never seen the lawlessness we are seeing now," he added. Bragg took over as district attorney in January 2022 from Cyrus Vance.
STEFANIK TO JOIN JUDICIARY COMMITTEE FOR NYC CRIME HEARING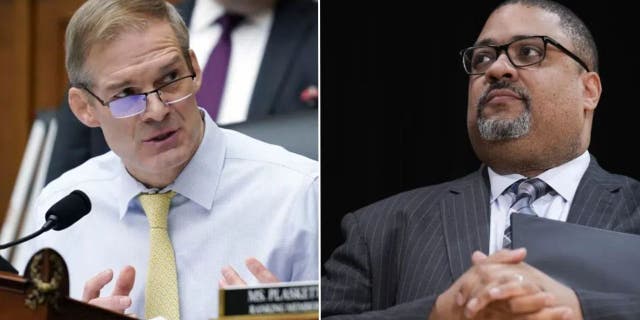 House Judiciary Committee Chairman Jim Jordan, left, and Manhattan District Attorney Alvin Bragg, right.  (Associated Press)
Holden will testify as part of the House Judiciary Committee's field hearing in New York City to "examine how Bragg's pro-crime, anti-victim policies have led to an increase in violent crime and a dangerous community for New York City residents." The hearing is set for 9 a.m. Monday at the Javits Federal Building.
Holden told Fox News Digital Bragg's "day one memo raised alarm bells throughout the city."
Bragg released a memo on his third day in office ordering prosecutors not to seek prison sentences for a slew of crimes and to downgrade charges, including for robberies and commercial burglaries. The DA also said he would no longer prosecute many crimes, including some trespass offenses, resisting arrest and fare evasion.
MANHATTAN DA ALVIN BRAGG SUES REP. JIM JORDAN OVER TRUMP INDICTMENT SUBPOENAS
"Under his policy, petty theft, even resisting arrest, prostitution, public urination will not be prosecuted," Holden said. "This is a DA saying to that to the public.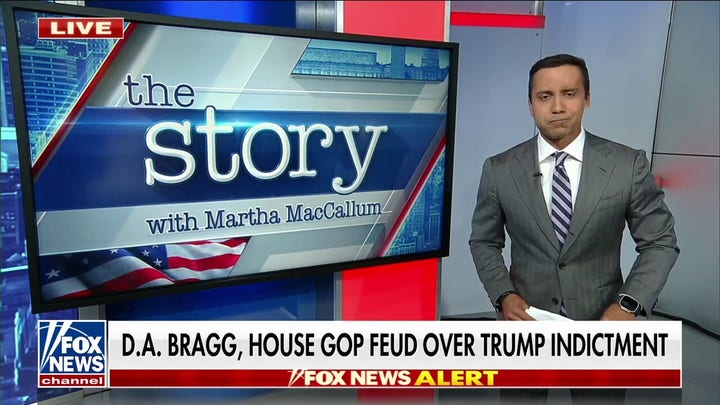 Video
"It is just stupid," he added. "It's just dumb."
Holden also blasted New York state's 2019 bail reform law.
"We have a bad combination in New York," he said. "There were 17 straight years of downward crime in New York City until that 2019 bail reform law."
As a result of these changes, Holden said, New York City police officers "don't want to engage."
MANHATTAN DA SAYS HOUSE GOP SEEKING TO 'WEAKEN' LAW ENFORCEMENT: 'ABUSE OF POWER'
"Even if they do engage, they're going to get district attorneys like Bragg who are going to say, 'We're not prosecuting,'" he said.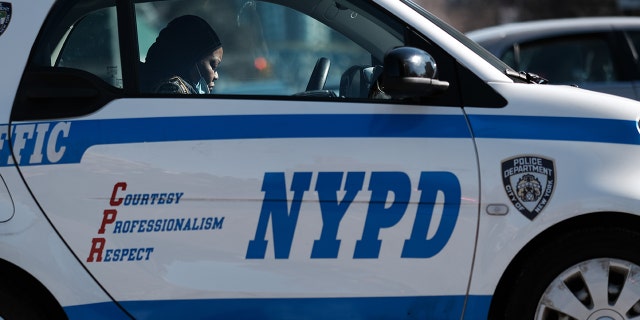 A Democratic councilman in New York blames Manhattan DA Alvin Bragg for surging crime in the city. (Spencer Platt/Getty Images)
"I credit Rudy Giuliani as the mayor who saved New York," Holden said of the former Republican mayor. "I lived through that. They don't like to hear it. But I lived through it."
Holden described himself as one of two moderate Democrats on the New York City Council and slammed his Democratic colleagues as "socialists."
"We lived through the Cold War, and socialism did not work and still doesn't work," he said.
Holden told Fox News Digital he is often told to change party affiliation but said he has resisted that so far.
"They say, 'You should change parties,' but I say, 'Why?" I can offer a voice of reason in the Democrat caucus," he said. "Most of the Democrats in New York City do not agree with their elected officials.
"I am not into this political game at all. This is to serve my constituents and to serve my neighborhoods."
BODEGA CLERK JOSE ALBA TO TESTIFY AT HOUSE JUDICIARY FIELD HEARING ON VIOLENT CRIME UNDER NYC DA ALVIN BRAGG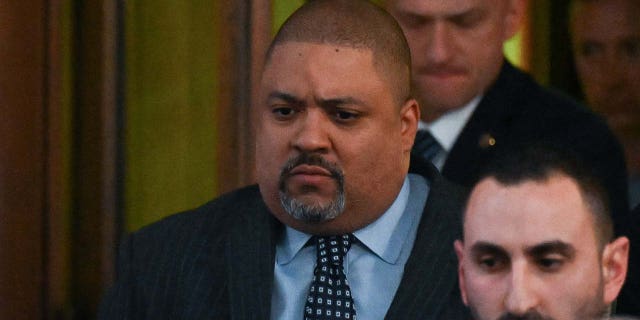 Manhattan District Attorney Alvin Bragg's record in New York will be under the microscope Monday. (Ed Jones/AFP via Getty Images)
Committee Chairman Jim Jordan invited additional witnesses to testify alongside Holden Monday. Paul DiGiacomo, the president of New York City's Detectives' Endowment Association and Joseph Borgen, a Jewish man badly beaten by a group during a pro-Israel rally, are also expected to testify.
CLICK HERE TO GET THE FOX NEWS APP
Other witnesses include Jose Alba, a bodega clerk charged with murder after acting in self-defense; Madeline Brame, the mother of a homicide victim and chairwoman of the Victims Rights Reform Council; and Jennifer Harrison, founder of Victims Rights NY.