Wealthy Chinese nationals hiring American women as surrogates to bear children as U.S. citizens represent a growing national security threat, a Heritage Foundation researcher said.
"We have no idea who these children are," Emma Waters, a Heritage research associate and visiting fellow with the Independent Women's Forum, told Fox News. "So should they come back and get involved in research in academia or purchase contracts or even apply for jobs in sensitive areas, we don't have clear tracking to show that these U.S. citizens actually had a far more complicated background and path to the United States."
A growing number of Chinese citizens already past childbearing age are hiring American surrogates since the method of reproduction is illegal in China, according to Waters. While many of these Chinese individuals are well-intentioned in their pursuit of parenthood, the practice creates a long-term pathway for Beijing to further infiltrate U.S. industries undetected, she said.
CHINESE USING AMERICANS AS SURROGATES IS A 'HUGE RED FLAG':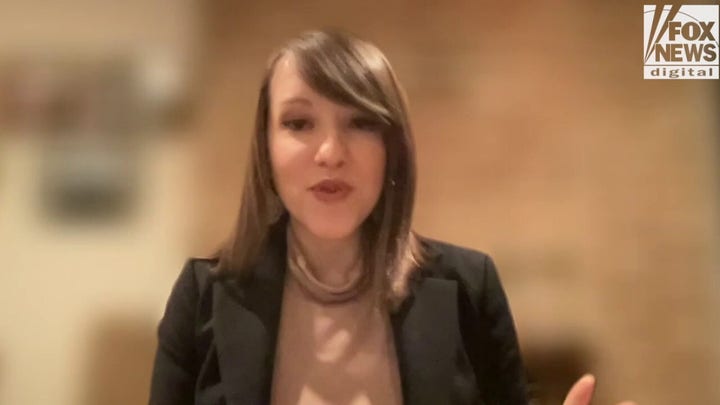 Video
WATCH MORE FOX NEWS DIGITAL ORIGINALS HERE
"When it comes to Chinese infiltration into every aspect of American life, this is a huge red flag," Waters told Fox News.
"We know that the Chinese government has infiltrated our social media with TikTok, defense contracts, farmland, entertainment and Hollywood," she added. "It seems like a really obvious continuation of that is having U.S. citizens who are fully Chinese."
Several of America's largest defense contractors were discovered maintaining ties with the Chinese government last year. Similarly, Beijing has heavily invested in Hollywood film agencies and has purchased hundreds of thousands of acres of U.S. farmland.
After decades of a strict "one child" policy, the Chinese government relaxed family planning rules in 2015, allowing couples to have more children. Certain provinces have also changed their laws to allow unmarried individuals to register children and apply for social welfare services.
These changes have fueled the trend of Chinese nationals seeking foreign surrogates, according to Waters. She said they now represent hundreds of fertility agencies' clients each year, though exact figures are hard to track since they're not reported.
Embryos are either created in China or in the U.S. before they're implanted "in the surrogate who then bears them in the United States at birth," Waters said. "Those children of Chinese nationals gain and maintain the full rights of U.S. citizenship, even though they're going to be raised in China."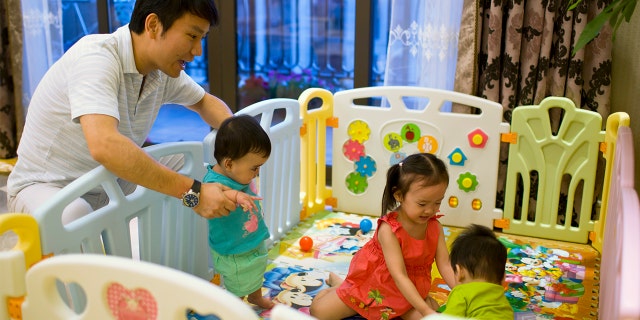 A growing number of Chinese citizens already past childbearing age have been looking to hire American surrogates as a path parenthood, since surrogacy is illegal in China.  (REUTERS/Aly Song)
FCC COMMISSIONER WARNS IT'S 'CRYSTAL CLEAR' TIKTOK PUTS AMERICANS AT 'RISK' FOR CHINESE SURVEILLANCE
Other than the U.S., only a few countries, including India, Ukraine, Laos, Columbia and Georgia, allow foreign surrogacy contracts.
Paid surrogacy in the U.S. is only legal in a handful of states, and none of them require reporting contracts with foreigners, Waters said. Additionally, no federal laws exist around the practice.
"When it comes to actually tracking who these parents are, who the children are or even what the Chinese involvement is, it's basically impossible to do so right now," she told Fox News. "It really is the Wild West of fertility treatments."
Despite no formal record keeping, California surrogacy clinics appear to be the epicenter of what Waters calls the "Chinese rent-a-womb" industry. Surrogacy agencies in the state suggested they birth hundreds of babies, if not more, to Chinese parents each year, according to NPR.
THIS CHINA THREAT IS EVEN MORE DANGEROUS TO OUR KIDS THAN TIKTOK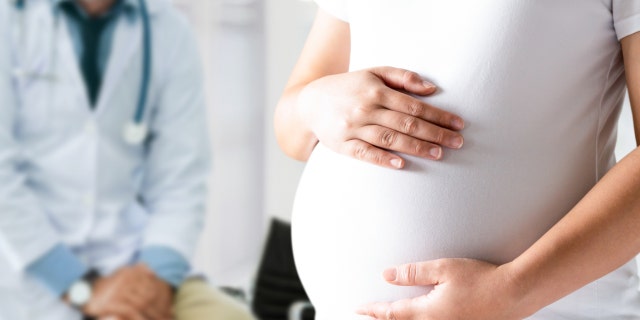 While many Chinese parents are well-intentioned in their pursuit of parenthood, Waters said foreign surrogacy contracts create a pathway for Beijing to further infiltrate U.S. industries undetected. (iStock)
"California-based surrogacy is some of the most technologically advanced and easiest when it comes to forgoing any legal complications," Waters said. "Which is terrifying."
Waters found websites for several surrogacy agencies in California that only offer English and Mandarin as their language options, and three clinics listed offices in China. One facility markets itself as a "top destination for international surrogacy."
There is no way to know if clear ties exist between the Chinese Communist Party (CCP) and this commercial surrogacy industry, Waters said. But after China changed its laws to promote larger family sizes, the researcher believes Beijing is likely aware of the practice and could seek to use it to its advantage.
"With these changes in Chinese law, there's very little holding Chinese citizens back," she said. "And we know that the CCP has a concerted effort to boost their fertility rate, seemingly by whatever means possible."
She said the congressional committee focused on China, which is tasked with protecting American interests, needs to look into the growing business.
GORDON CHANG: XI IS DIVIDING EUROPE FROM THE U.S.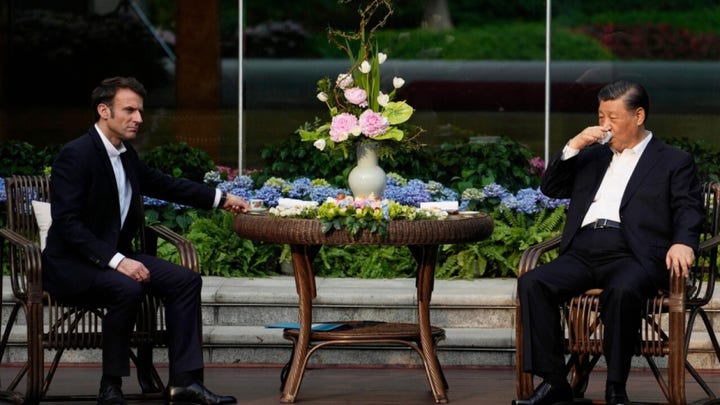 Video
CLICK HERE TO GET THE FOX NEWS APP
"It's time for Congress to act on this issue," Waters told Fox News. "In order to really show the magnitude of this issue, we need to require data and reporting on these foreign contracts."
Similar to how the Agricultural Foreign Investment Disclosure Act requires record keeping on foreign investment in U.S. land, Waters suggested a law tracking foreign surrogacy contracts.
"These fertility clinics and these reproductive medicine groups have largely been left to self-regulate all of this time," she said. "This is an opportunity to not only dig further into what's going on, but also require states to share the information they do have."
To watch the full interview with Waters, click here.