Finding fame at a young age has proved difficult for a handful of stars, including Zachery Ty Bryan, Britney Spears and Lindsay Lohan.
Each star found themselves in handcuffs after a wildly successful career start at a young age. Bryan, Spears and Lohan have each struggled with alcohol or substance abuse publicly while attempting to steer their careers in the right direction.
Spears was charged with a hit-and-run while both Lohan and Bryan were arrested for a DUI.
'HOME IMPROVEMENT' STAR ZACHERY TY BRYAN DOWNPLAYS DOMESTIC VIOLENCE ALLEGATIONS: 'BLOWN OUT OF PROPORTION'
He's now downplayed the events, saying the arrest "got so blown out of proportion" during an interview with The Hollywood Reporter.
Zachery Ty Bryan starred in "Home Improvement." (Getty Images)
"I definitely have an issue with drinking," Bryan noted in the interview but stopped short of labeling himself as an alcoholic. The actor revealed he began drinking at age 14, but he has since switched to a sober lifestyle.
"Back then, I was going to nightclubs, and they would just let me in because I was the kid from 'Home Improvement.'" He now tries "to stay away from [alcohol]," saying, "I've just kind of disengaged. I've got my routine, I'm not going out and getting lit, and that takes away a lot of problems."
However, Spears found herself charged with a hit-and-run in 2007 after she was caught on video sideswiping a vehicle in a parking lot and then driving off.
At the time, Spears and her ex-husband, Keven Federline, were locked in a custody battle. Just days before being charged with hit-and-run, a judge ruled that Spears was a "habitual, frequent and continuous" drug user and ordered her to submit to random, weekly drug testing.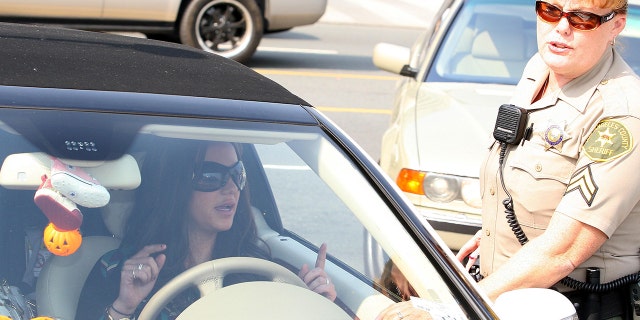 Britney Spears arrives for a child custody hearing at Los Angeles Superior Court on Oct. 26, 2007. (Getty Images)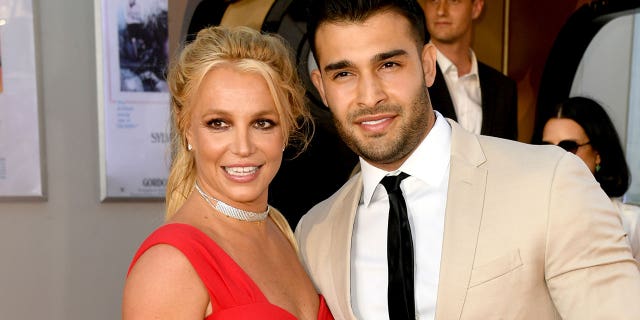 Britney Spears is currently married to Sam Asghari. (Kevin Winter/Getty Images)
Nearly a year later, Spears would be put into a conservatorship headed by her father, Jamie Spears.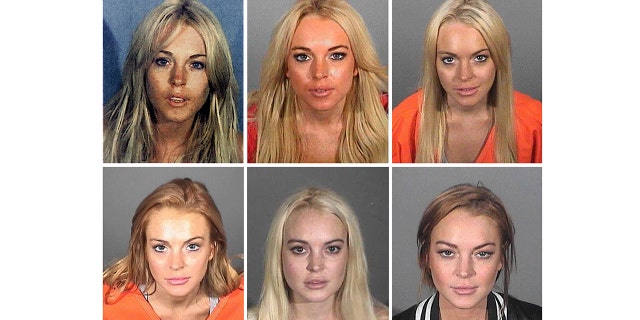 Lohan has been arrested a handful of times through the years, and she was famously released less than 90 minutes into an L.A. jail stint. (Getty Images)
As she became more famous, Lohan ended up having a few run-ins with the law, beginning with a 2007 DUI arrest. Nearly four years later, Lohan was charged again for allegedly stealing a $2,500 necklace.
In total, Lohan found herself sentenced to jail six times.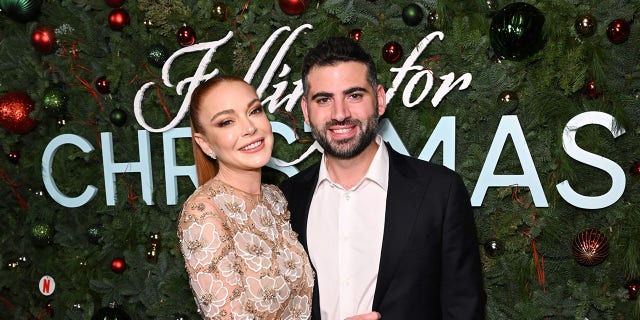 Lindsay Lohan and her husband, Bader Shammas, are expecting their first child. (Bryan Bedder/Getty Images for Netflix)
Lohan has seemingly got her career back on track and recently starred in a new film. The actress appeared in Netflix's holiday movie "Falling for Christmas," which marked her first major production in roughly 10 years.
The victim had claimed that she was groomed by Bell beginning at the age of 12 and that the actor had an inappropriate sexual encounter with her.
However, Bell's attorney denied the majority of the accusations during the sentencing hearing. He said there were no explicit photos or sexual contact between Bell and the victim, that the inappropriate conduct that did occur was reflected in the charges to which Bell pleaded guilty.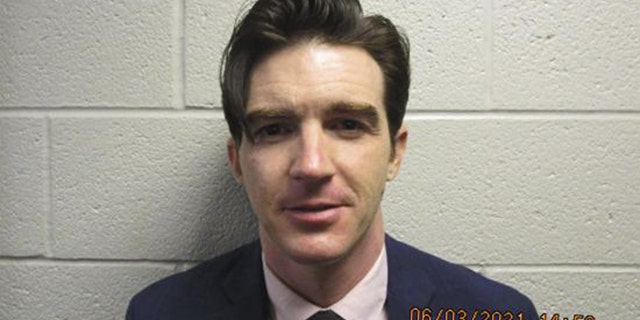 Drake Bell pleaded guilty in 2021 to one felony and one misdemeanor charge. (Cuyahoga County Sherrifs Office via AP)
The victim first contacted police in 2018 and authorities began an investigation that lasted three years.
Drew Barrymore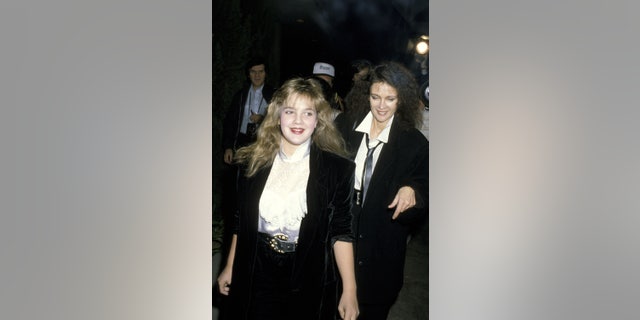 Drew Barrymore's mother sent her to a mental institution after the young actress struggled with drug and alcohol abuse. (Getty Images)
Drew Barrymore became a fixture in Hollywood with performances in "E.T. The Extra-Terrestrial," "Firestarter" and "Irreconcilable Differences." Despite never finding herself in handcuffs, Barrymore became addicted to cocaine at the age of 12 and was blacklisted in Hollywood as a result.
Barrymore opened up about her drug addiction in her memoir. The actress revealed that she "loved cocaine." Due to her drug and alcohol abuse, Barrymore's mother sent the then-13-year-old to a mental health institution.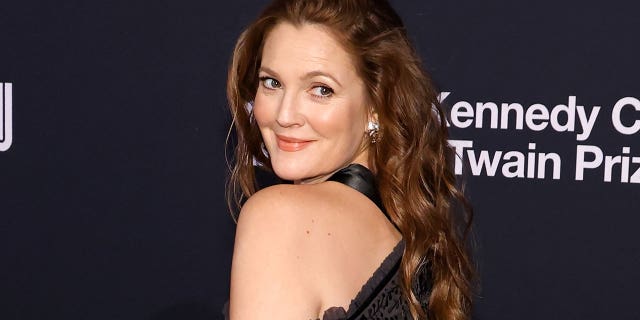 Drew Barrymore currently hosts her own talk show, "The Drew Barrymore Show." (Getty Images)
"Just knowing that I really was alone. … My mom locked me up in an institution," she previously told The Guardian. "But it did give an amazing discipline. It was like serious recruitment training and boot camp, and it was horrible and dark and very long-lived, a year and a half, but I needed it."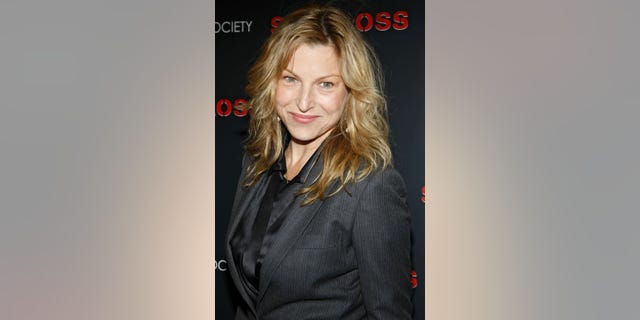 Tatum O'Neal attends an event in 2008, the same year she was arrested on drug possession charges. (Getty Images)
"Just when I was about to change that and wreck my life, the cops came and saved me," O'Neal previously told the New York Post in 2015.
O'Neal is known for her roles in "The Runaways" and "Little Darlings."
Shia LaBeouf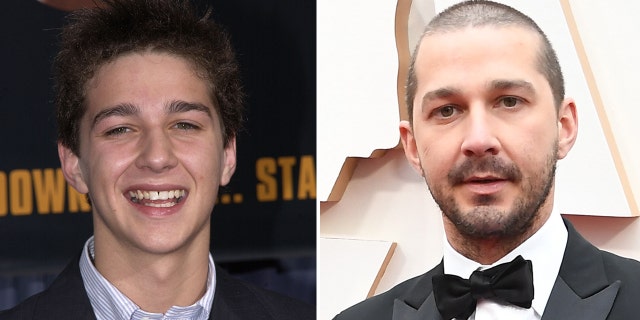 Shia LaBeouf has been arrested multiple times but continues to land Hollywood projects. (Getty Images)
Shia LaBeouf began his career as a comedian and landed a role on Disney's "Even Stevens" at age 13. The actor's first big film role was "Holes," and he went on to star in other movies such as "Disturbia" along with "Transformers."
Despite the turmoil, LaBeouf has continued to work. He has starred in "Fury," "American Honey," "The Tax Collector" and most recently "Padre Pio."
CLICK HERE TO GET THE FOX NEWS APP