For the first time in more than a decade, the average U.S. homeowner with a mortgage has less home equity than they did a year earlier.
Among the roughly 63% of U.S. homes with a mortgage, average homeowner equity per borrower was $274,070 in the first quarter, down 1.9% from the same quarter last year, according to real estate data tracker CoreLogic.
The last time average homeowner equity fell year-over-year was in the first quarter of 2012, when the housing market was still regaining its footing after the mortgage meltdown and ensuing foreclosure crisis that helped trigger the Great Recession.
All told, U.S. homeowners with a mortgage lost a combined $108.4 billion in home equity between the first quarter of last year and the first three months of 2023, a drop of 0.7%, according to CoreLogic.
But starting a little over a year ago, the housing market has since slowed, limited by sharply higher mortgage rates and a thin inventory of available homes. Sales of previously occupied U.S. homes fell 23.2% in the 12 months ended in April, marking nine straight months of annual sales declines of 20% or more, according to the National Association of Realtors.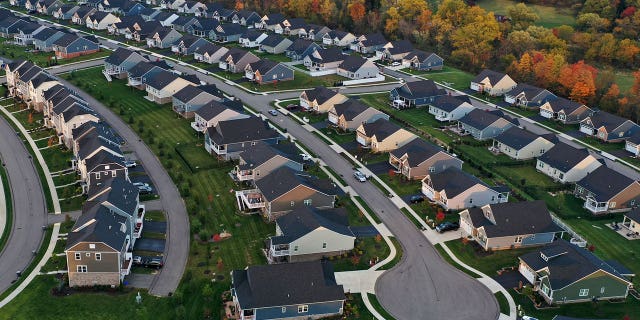 This is a new housing development in Middlesex Township, Pa., on Oct. 12, 2022.
"Home equity trends closely follow home price changes," said Selma Hepp, CoreLogic's chief economist. "As a result, while the average amount of equity declined from a year ago, it increased from the fourth quarter of 2022, as monthly home prices growth accelerated in early 2023."
CLICK HERE TO GET THE FOX NEWS APP
Despite the decline in home equity, the number of homeowners who were "underwater" on their mortgage, or owing more on their loan than their home is worth, held steady between the fourth quarter and first quarter at 1.2 million homes, or about 2.1% of properties with a mortgage, CoreLogic said.