Brad Pitt and Angelina Jolie are still involved in a court battle over a French vineyard they owned together while married.
Pitt has maintained that Jolie intentionally sought to "inflict harm" on him by selling her interest in the former couple's vineyard, Château Miraval, in an amended complaint filed Thursday and obtained by Fox News Digital. The "Moneyball" actor claimed Jolie sold her interest in the vineyard without his consent, something they had previously agreed was a requirement.
Jolie and Pitt bought a controlling stake in Château Miraval in 2008 and spent time at the home throughout their relationship.
Pitt, who originally filed the lawsuit in February 2022, said he did not find out about the sale of Miraval until it hit the news. He accused Jolie of collaborating "in secret" in order to keep Pitt "in the dark" about the sale.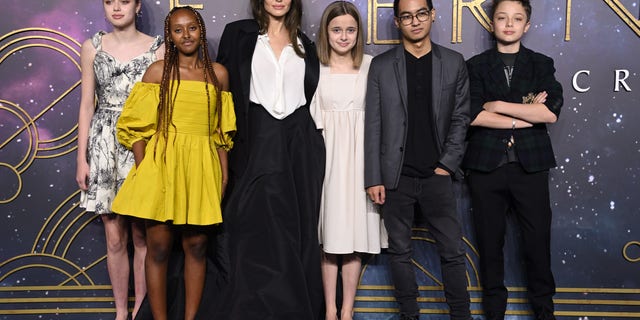 Jolie poses with five of her and ex Brad Pitt's six children in 2021. (Karwai Tang/WireImage)
"The reality is that Pitt refused to complete the Miraval sale with Jolie unless she agreed to being silenced about the abuse as he demanded that $8.5 million be held back to force her to keep quiet," the insider added. "Ms. Jolie had no interest in speaking about what happened, in fact she has not done so even once, and instead she devoted her life to helping the children heal and to advocating to fix the very broken domestic violence response system in America. The only reason any of this has come out now is because Mr. Pitt decided to sue her for not agreeing to keep quiet."
Jolie first accused Pitt of physically abusing her and the couple's children in a cross-complaint filed in the ongoing Miraval lawsuit.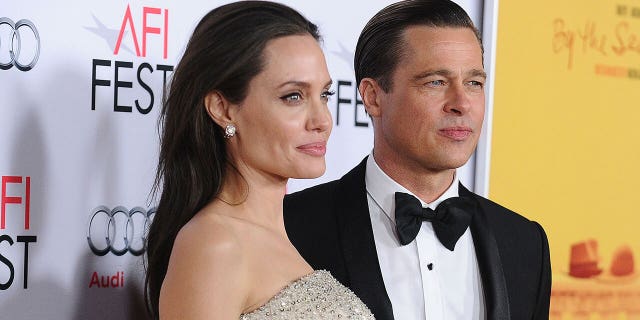 Jolie and Pitt filed for divorce in 2016 and were declared legally single in 2019. (Jason LaVeris/FilmMagic via Getty)
During a 2016 fight, Pitt allegedly "choked one of the children and struck another in the face" and "grabbed Jolie by the head and shook her." He then poured "beer and red wine" on her and their six children. "Some of the children pleaded with Pitt to stop," according to the documents filed in Los Angeles Superior Court. "They were all frightened. Many were crying."
"She continues to rehash, revise and re-imagine her description of an event that happened six years ago by adding completely untrue information each time she fails to get what she wants," the source said.
Pitt and Jolie were married for two years before the actress filed for divorce in 2016, effectively ending their 12-year relationship. The two became legally single in 2019. The former couple shares six kids: Maddox, 20; Pax, 17; Zahara, 16; Shiloh, 15; and 13-year-old twins Vivienne and Knox.
CLICK HERE TO GET THE FOX NEWS APP