Adele is issuing a stern warning to concert attendees around the world following a litany of incidents when performers, including Bebe Rexha, Kelsea Ballerini and Pink, have had objects thrown at them on stage.
"Have you noticed how people are like forgetting f—ing show etiquette at the moment because [they're] throwing s— on stage? Have you seen them," Adele told her Caesars Palace audience at her Weekends with Adele residency in a fan-recorded video.
"I f—ing dare you. Dare you throw something at me and I'll f—ing kill you," she cautioned the crowd while toting a T-shirt gun in her arms and firing it off into the audience with gusto.
"Stop throwing things at the artist, when you can shoot things to people," Adele said, starting to laugh.
WATCH: ADELE HAS AN EXPLETIVE-FILLED WARNING FOR FANS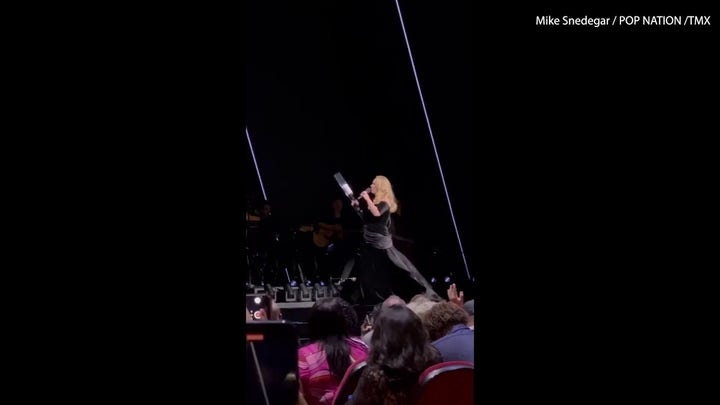 Video
The trouble began last month, when Rexha was first hit in the face with a cellphone, resulting in the arrest of a man and the singer getting stitches in New York City.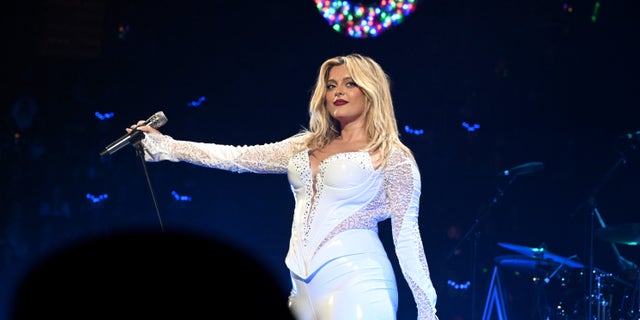 Bebe Rexha was hit with a fan's cell phone while performing on stage in New York City.
"I'm good," she cheekily commented, despite having a bruised face.
 
 

 
 
View this post on Instagram
 

 
 
 

 
 

 
 
 

 
 

APP USERS CLICK HERE TO VIEW INSTAGRAM POST
In London at British Summer Time's Hyde Park Festival last weekend, Pink was the recipient of a peculiar gift — a bag of human ashes.
In a fan-recorded video, Pink is seen picking up a plastic bag full of some substance in the middle of her performance of "Just Like a Pill."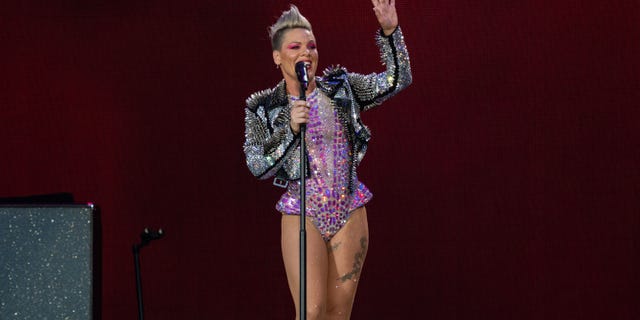 Pink was shocked to have a bag of human ashes thrown at her while onstage. (Lorne Thomson/Redferns)
SINGER PINK SHOCKED AFTER FAN TOSSES DEAD MOTHER'S ASHES ON CONCERT STAGE
"Is this your mom?" the stunned singer asked, speaking directly to a member of the audience. "I don't know how to feel about this," she continued in bemusement, placing the bag down by a speaker before continuing on with her song.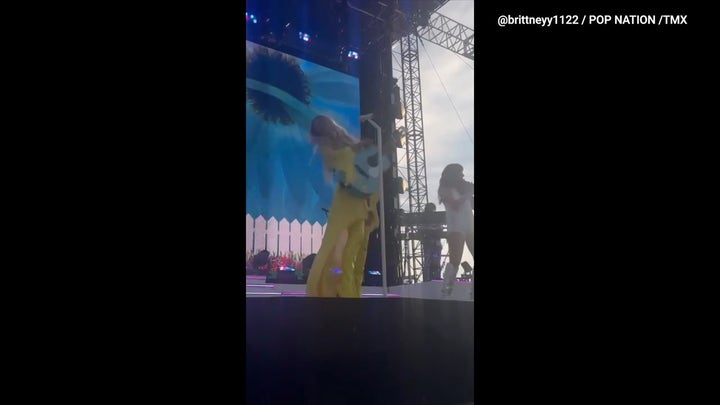 Video
Upon returning, she implored fans to please say something if they do not feel safe among the crowd.
CLICK HERE TO SIGN UP FOR THE ENTERTAINMENT NEWSLETTER
"If you ever don't feel safe, please let someone around you know. There's security everywhere tonight. If anyone's pushing too much or you just have that gut feeling or anything — always flag it. Don't throw things, you know?" she added. "I always want shows of mine — every show for every artist — but I'm in control of this one, I just want it to be a safe place for everyone. We have little kids here. Will you help me do that tonight, please?" she asked her audience.
Ballerini wrote along with a screenshot of the comments, "also just gonna leave this right here. a sad, scary world we live in."